Kim Paquet, Nova Scotia College of Art & Design University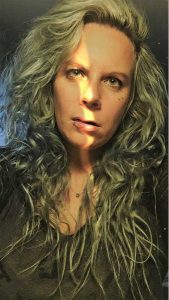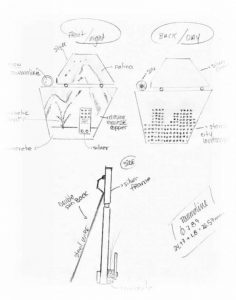 "When the moon illuminates my sky and the mountains around me, then the sun comes alive with the rhythm of your city. Above us, beneath us, thousands of kilometres into the sky, the connection between us is still there. When I look out the window to the sky, I see the moon and the starry nights. I can feel the tranquility. If I close my eyes, I can touch you. I can feel the sun on your skin and the anxiety in your heart. Close your eyes and be patient. The moon will shine for you again, one night at a time."
Titled 'Connection,' Paquet's piece incorporates sterling silver, copper, tourmaline, concrete, synthetic plants, and steel. She is a graduate of École de Joaillerie de Montréal and a previous winner of the Janis Kerman Prize.
Ruby Rue, Vancouver Community College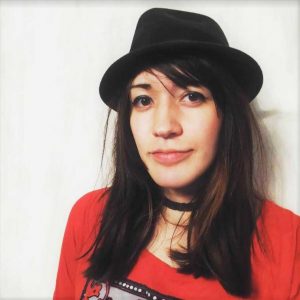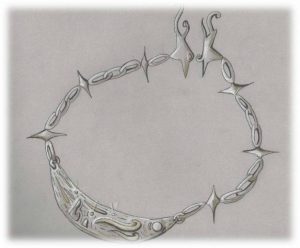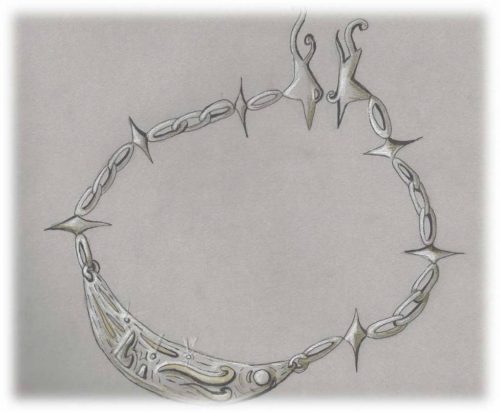 "I was inspired by the painting by Vincent Van Gogh entitled 'Starry Night.' I wanted to capture the texture and movement this piece portrays and bring it to life as a three-dimensional form. Our interpretation of stars throughout history has constantly changed and inspired. The beauty of the stars has remained the same. I incorporated this into the design. Different techniques were used to produce this in sterling silver, including hammering, piercing, cutting, and stone setting—and the ancient Korean art of keum-boo to add a bit of glam. The 'sky' is illuminated using cubic zirconia."
Rue, a Native American woman originally from Alberta, is a second-year student in VCC's jewellery art and design program. Prior to this, she studied film and general arts at Vancouver's Emily Carr University.