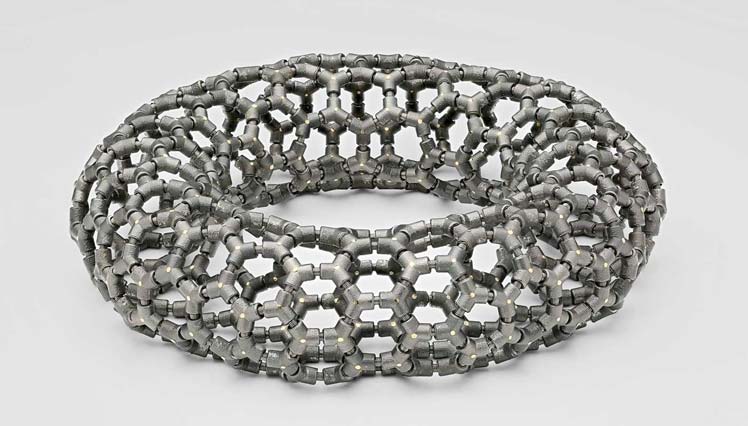 Designers interested in testing their skills in an international context can now enter the 20th annual Saul Bell Design Award Competition. Contest organizer Rio Grande issued an official call for entries this week, inviting submissions from designers worldwide for a deadline of October 25.
"My father would have had so much admiration for every metalsmith who has ever entered this competition," says Molly Bell, Rio Grande executive vice-president and daughter of Saul Bell. "The spirit of the competition embodies not only his passion for making jewellery and his appreciation for the creativity and technical challenges of the work these artists do, but also his respect for those striving to learn more, pushing past obstacles, and thriving in doing what they love."
The competition accommodates entries across seven categories, including:
gold/platinum;
silver/Argentium;
hollowware/art objects;
alternative metals/materials;
jewellery collection;
emerging jewellery artist 18 years old and younger; and
emerging jewellery artist 22 years old and younger.
The judging process is broken up into two stages. In the first, five judges determine a list of finalists based on each entry's originality, proposed material use, and esthetics. Finalists then submit completed pieces to be examined up close, in the hand, and on models by a second group of five judges. The second panel evaluates submissions based on incorporation of materials, wearability, and workmanship.
To learn more about the competition or to enter, visit the awards' website.
To check out last year's recipients, click here.