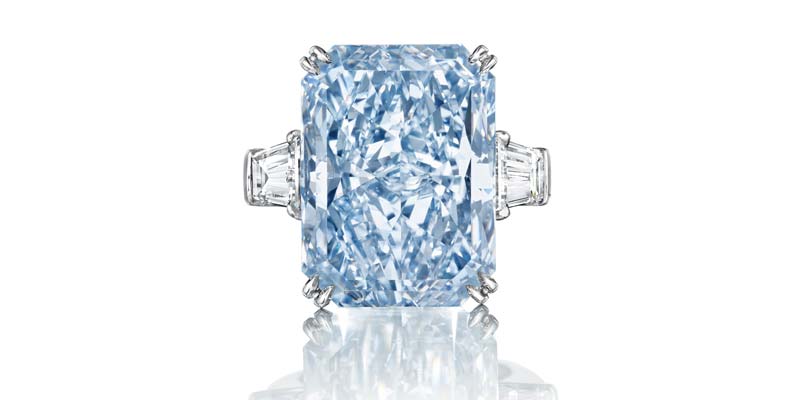 The largest fancy intense blue diamond ever offered at auction will lead Christie's New York Magnificent Jewels.
The 24.18-carat 'Cullinan Dream' is the biggest of four blue diamonds cut from the 122.52-carat rough discovered in 2014 at South Africa's Cullinan mine. The mine is famous for yielding the 530.20-carat 'Cullinan I,' which is the largest polished white diamond in existence and part of the British Crown Jewels housed in the Tower of London.
The 'Cullinan Dream' is estimated to sell for $23 million to $29 million.
"Selling the world-record Oppenheimer Blue diamond for $57.5 million during our Geneva May 18 Magnificent Jewels sale was a great honour and we look forward to continuing this success with the 'Cullinan Dream,' the largest fancy intense blue diamond to come to auction," said Rahul Kadakia, Christie's international head of jewellery.
"The success of the Oppenheimer Blue speaks to the international demand and market value of these exemplary coloured diamonds and with the 'Cullinan Dream,' Christie's is proud to present another opportunity for collectors to acquire a rare gem being offered for the first time at auction."
The auction will be held on June 9.