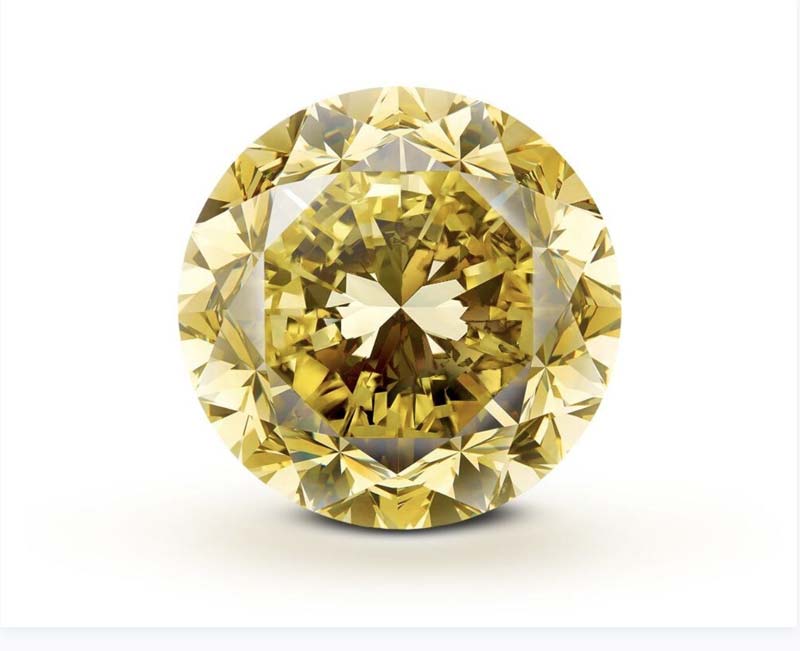 Swiss jewellery house Mouawad has crafted a round brilliant-cut, fancy vivid yellow diamond that is said to be the largest ever graded by the Gemological Institute of America (GIA).
Dubbed the 'Mouawad Dragon,' the 54.21-carat gem was created from a rough crystal found in the ancient alluvial deposits in South Africa. The planning and cutting of the stone took more than six months to complete.
"We're thrilled to have had the opportunity to craft this extraordinary diamond from the rough," said Fred Mouawad, co-guardian of the company's diamond division.
The gem joins other large stones in the ever-growing Mouawad collection, including the 245.35-carat 'Jubilee Diamond,' the 135.92-carat 'Queen of Holland,' and the 51.12-carat 'Flawless Dynasty.'