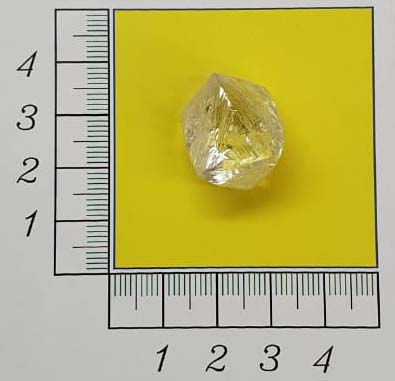 Mining company Alrosa has extracted a 63.15-carat gem-quality rough diamond from its Verkhne-Munskoye deposit in Russia.
The stone, which is transparent with a yellow hue, has an octahedral shape with small chips on the edges and tops.
The discovery follows an experiment, conducted by the company in March, to clarify the diamondiferous nature of the northwestern part of the deposit's Zapolyarnaya pipe.  Within five days, miners extracted 239 diamonds larger than eight carats from the site.