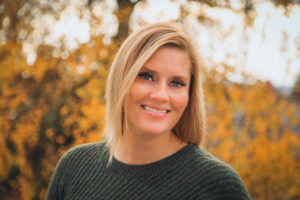 Jewellery e-tailer Blue Nile has added a 20-year marketing veteran to its executive team. Alexandra Wheeler, Starbucks' former vice-president of global digital marketing and Starbucks Rewards marketing, will be joining the company as chief marketing officer.
"Alex is a transformational leader with a proven track record in driving results for some of the world's most notable brands .She will be a tremendous asset to Blue Nile's continued growth and commitment to our customers," said Jason Goldberger, the company's CEO. "Alex will focus on creating an integrated and meaningful brand experience for a digital audience while leveraging our industry expertise to serve them."
Wheeler's role at Starbucks involved the development and execution of integrated marketing strategies for the company's loyalty program, mobile order service, and personalized marketing communications. In addition to extensive marketing experience, she also possesses a bachelor's degree in speech communication from the University of Washington (UW).
"From my first conversation with Blue Nile, it was clear this was a company with a relentless focus on the customer," said Wheeler. "I believe Blue Nile has the opportunity to build upon its heritage of disrupting the category to create an exceptional customer experience and meaningful relationships with our customers."