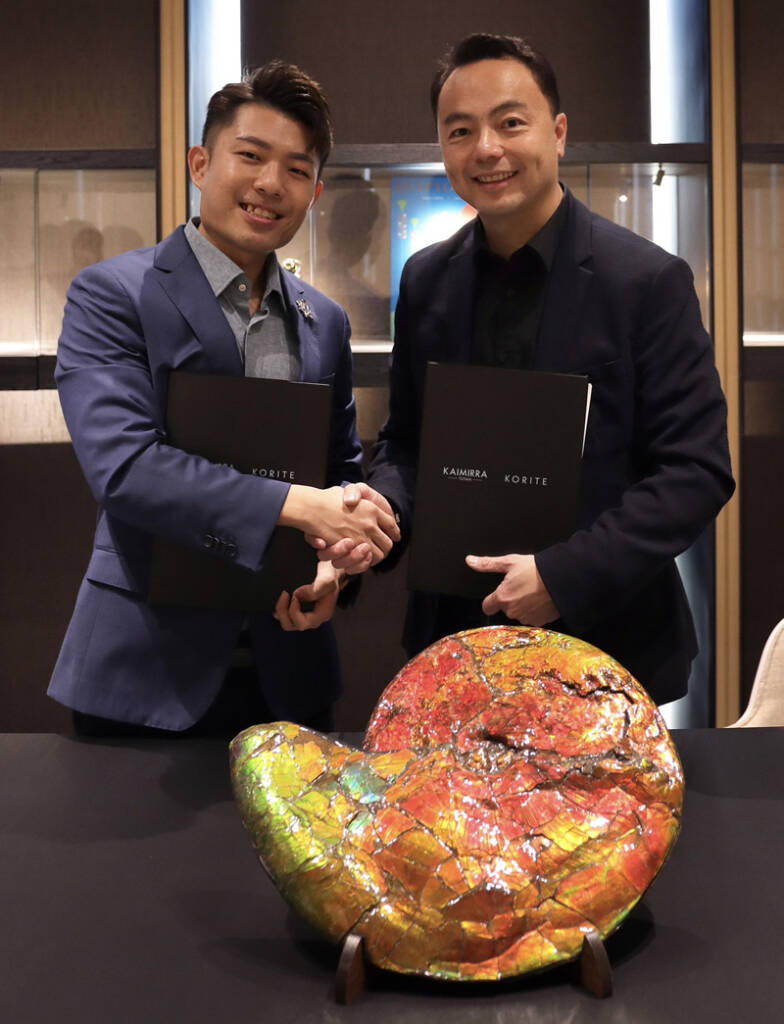 Ammolite, Alberta's vibrant, iridescent gemstone, is set to find a fresh fanbase in Asia, thanks to a new industry partnership.
Calgary-based ammolite jewellery producer, Korite, has joined forces with Toronto brand, Kaimirra Tutan. The partnership appoints Kaimirra Tutan as the exclusive distributor of Korite jewellery, ammolite, and Canadian ammonites for Malaysia, Singapore, Thailand, Vietnam, Taiwan, and Korea.
"As Korite looks to further expand into Asia, Kaimirra Tutan gives us the ability to reach consumers through its retail stores, ecommerce, and wholesale opportunities," says Korite's CEO, David Lui. "This partnership not only allows us to work with another Canadian company, but it is also an essential element of our future growth, and we couldn't be more excited."
Famous for its opal-like play of colour, ammolite is formed from an ancient marine fossil called ammonite, which lived in an inland sea east of the Rocky Mountains. The gemstone was first discovered by the Geological Survey of Canada in 1906 and received official gemstone status from the World Jewellery Confederation (CIBJO) in 1981. Additionally, in April 2022, Alberta declared ammolite to be the province's official gemstone.
Per the new partnership, Korite will also supply ammolite gemstones for Kaimirra Tutan's exclusive jewellery collections.
"Korite was a natural choice for us, as it has set the global standard for ammolite jewellery and gemstones over the past 40 years," says Kaimirra Tutan's co-founder and executive director, Addison Foo. "As we continue to expand and grow in Asia, we know our partnership with Korite will allow us to bring the finer things in life to consumers through the world's only multi-coloured, organic gemstone."
For more on Canada's gemstones, see 'The wonders of Canada' by Lauriane Lognay.