By Lauriane Lognay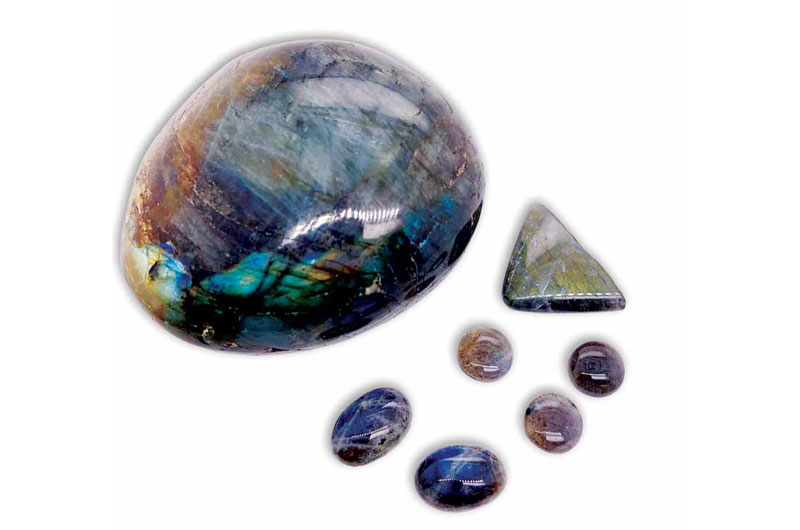 As consumers and designers alike continue to prioritize the ethical mining of metals and gemstones, I have encountered more and more individuals interested in adding stones with Canadian origin to their collections. This is largely because these beautiful gems have virtually no risk of being a source of conflict, nor a source of finance for terrorism. While mined stones are often accompanied with papers tracking their origin, these reports are not always a guarantee that a particular stone was not, say, mined by a child, or harvested through another source of unethical means.
Along with the product itself, today's retailers want to sell a gemstone's story, including its true origin and the methods of how it was mined—but is it possible to find affordable gemstones that were mined in Canada by fairly compensated adults? The answer is yes!
It seems like every country in the world has its own array of gemstones, each with their own specific quality (Kashmir sapphire from Kashmir), specific colour (Cobalt spinel in Vietnam), specific stone (Tanzanite in Tanzania), or specific inclusion (three-phase inclusion in emeralds from Russia). Likewise, Canada has its own unique offerings that go far beyond diamonds.
A bit on geology
Canadian geological history goes back four billion years—that's four billion years of rock formation, natural climate change, tectonic activity, volcanos, and continent movement to form the country we know and love today. All of this transformation and activity contributed to the formation of gold, copper, zinc, and iron in the Canadian Crust.
These days, the mining industry in Canada employs nearly 426,000 people who work in the extraction, fabrication, and treatment processes of the minerals. This business directly affects the Canadian economy, taking in a booming $97 billion in gross domestic product (GDP) in 2017.
Canada is considered one of the largest mining countries in the world, with more than 60 minerals and metal produced and processed. The nation is also recognized worldwide for having the safest practices in the industry, as well as some of the most durable techniques.
When considering geology and gemmology, one interesting Canadian locale is Québec's Mont-Saint-Hilaire. Home to 333 different found specimens—including 37 that were discovered in the country for the first time—the area is regarded as one of the largest sources for different minerals in Canada. The site is largely privately owned, which makes digging on it almost impossible, but the location remains a hot spot for tourists. 
Another area worth exploring is Bancroft, Ont., which boasts approximately 180 different minerals on site (note: the Bancroft Gem & Mineral Club Mineral Museum counts about 400 different specimens found locally for interested parties). Unlike Mont-Saint-Hilaire, access at this location is a bit easier, as some mines are still active. Further, the Government of Ontario permits recreational digging for anyone interested in visiting as a means to promote the advancement of geology and gemmology in the province.