CanadaMark teams up with Brilliant Earth
by jacquie_dealmeida | August 19, 2016 9:45 am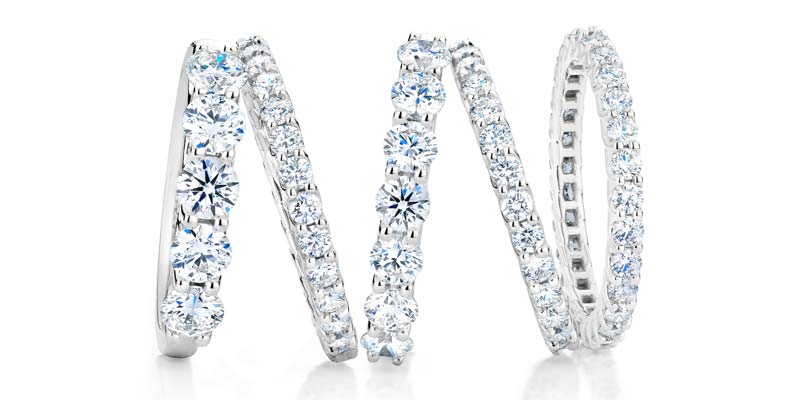 Dominion Diamond's CanadaMark is collaborating with Brilliant Earth on an exclusive collection of bridal and fine jewellery.
Launched earlier this month, 'Signature Collection Featuring CanadaMark' comprises engagement rings, wedding bands, diamond studs, and bracelets featuring Canadian diamonds cut to Hearts and Arrows. The line is available exclusively on Brilliant Earth's website and its showrooms in Los Angeles, Boston, and San Francisco.
"We are proud to collaborate with a partner that mirrors our commitment to ethical sourcing, community development, and excellence," said Kathryn Money, Brilliant Earth's vice-president of strategy and merchandising.
"This collection will appeal to our millennial customers who place a premium on ethical sourcing, high-quality craftsmanship, and beautiful designs."
CanadaMark diamonds are mined according to ethical and environmental standards in Canada's Northwest Territories. The mines from which CanadaMark diamonds originate place special priority on agreements with the local Aboriginal communities, who benefit from jobs, opportunities, and development initiatives. CanadaMark diamonds are tracked at every stage from origin to polished.
Source URL: https://www.jewellerybusiness.com/news/canadamark-teams-up-with-brilliant-earth/
---