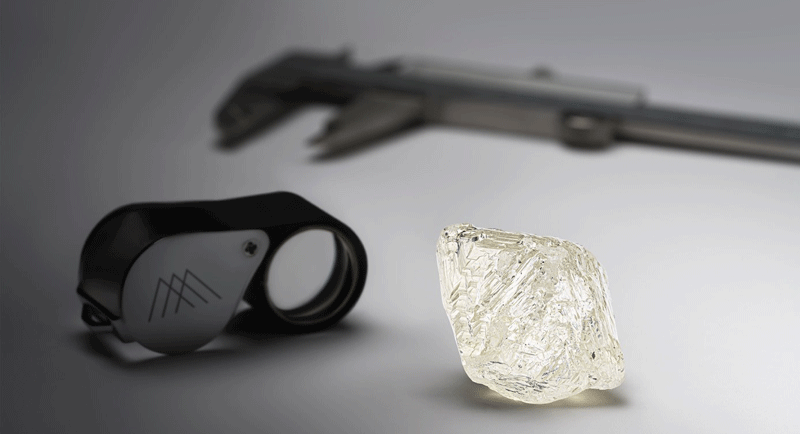 An exceptional 157.38-carat diamond found in the Northwest Territories last December is looking for a home.
Mountain Province Diamonds has announced the sale of 'Polaris,' the largest gem-quality diamond recovered to date from the Gahcho Kué mine. Named for the North Star, the diamond exhibits a rare natural blue fluorescence that echoes its Canadian Arctic origins, Mountain Province says.
"It is an extraordinary stone, recovered at the end of an extraordinary year," says the company's vice-president of diamond marketing, Reid Mackie.
"Polaris, the North Star, is an enduring touch point of light for those navigating under northern skies," he continues. "It remains a celestial constant as the earth rotates and the seasons change. We take inspiration from this stone and the beautiful light suspended within it, as we, our customers, and, indeed, the world, navigate forward to more positive times."
The sale closes March 5 at 9 a.m. ET (3 p.m. CET). For more click here.
The Gahcho Kué mine, which is located about 280 kilometres northeast of Yellowknife, is co-owned by Mountain Province (49 per cent) and De Beers Group (51 per cent).