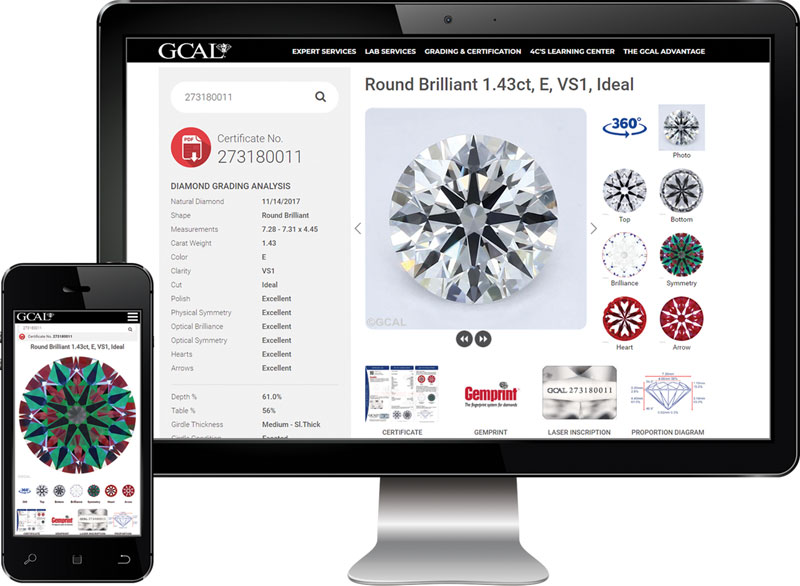 Jewellers and gemmologists using Instappraise now have access to an additional database with records of natural and laboratory-grown loose diamonds, finished jewellery, coloured gemstones, and more.
The Calgary-based jewellery appraisal platform has announced a diamond grading certificate database integration with Gem Certification and Assurance Lab (GCAL).
Through the partnership, Instappraise's cloud-based service integrates with the lab's data, allowing users to search for GCAL certificate numbers and access pertinent information from its proprietary database. Once confirmed, the information can be automatically added to the appraisal.
"Both our companies are focused on providing the industry and consumers with an efficient digital experience," says CGAL chief operating officer, Angelo Palmieri. "And, because GCAL is renowned the world over for its grading accuracy, consistency, and ethics … the fit is truly synergistic."