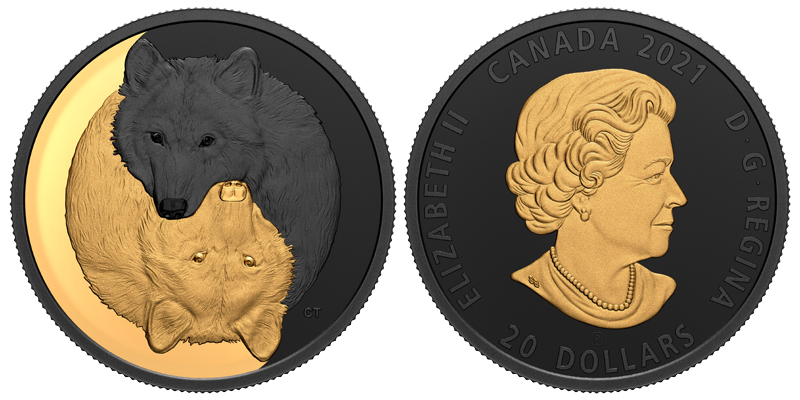 Two iconic figures of Canada have been immortalized in silver.
Canadian coin-maker, the Royal Canadian Mint, has taken top honours in two categories of the annual Coin of the Year Awards. The competition sees mints from around the world compete for recognition for excellence in coin design and manufacturing.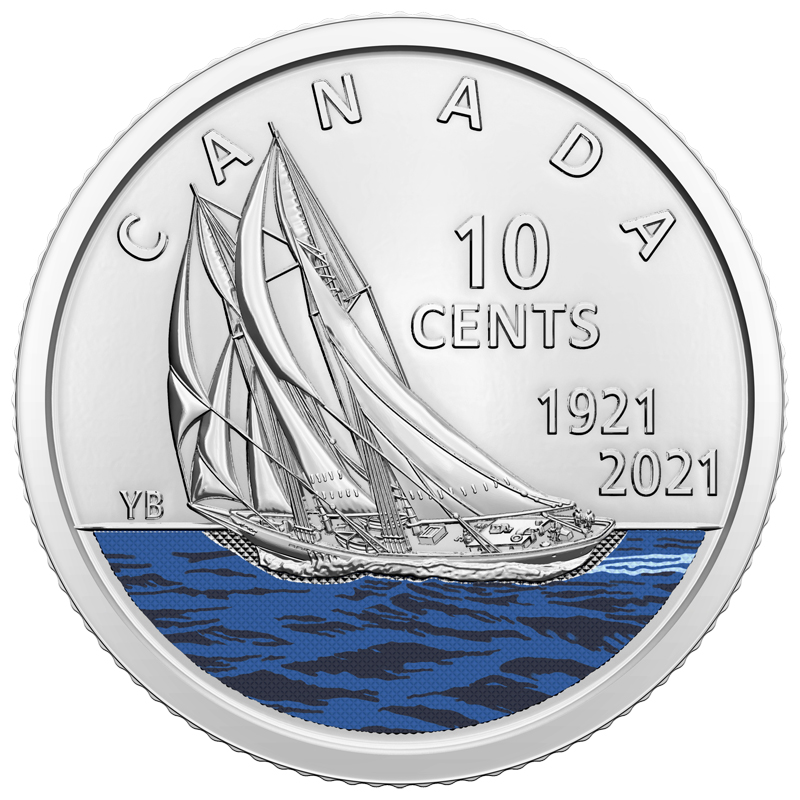 The Royal Canadian Mint received "Best Crown" for its 2021 $20 fine silver coin titled, "Black and Gold: The Grey Wolf." The coin's reverse, designed by artist Claude Thivierge, features a "yin and yang" portrayal of a grey wolf, rendered in contrasting gold and black rhodium plating.
Meanwhile, a coloured 10-cent coin celebrating the 100th anniversary of the Blue Nose received top honours in the "Best Circulation" category. The coin features a reimagining of the traditional Bluenose design by Nova Scotia marine artist, Yves Bérubé.
The winning coins were selected from 100 finalists, spanning 10 categories.
"The Mint is passionate about finding new ways to showcase Canada on coins that represent the highest levels of craftsmanship, design, and innovation," says the corporation's president and CEO, Marie Lemay. "To win not only one, but two Coin of the Year Awards in the same year is an amazing recognition that our coins are, indeed, best-in-class and admired by collectors around the world."