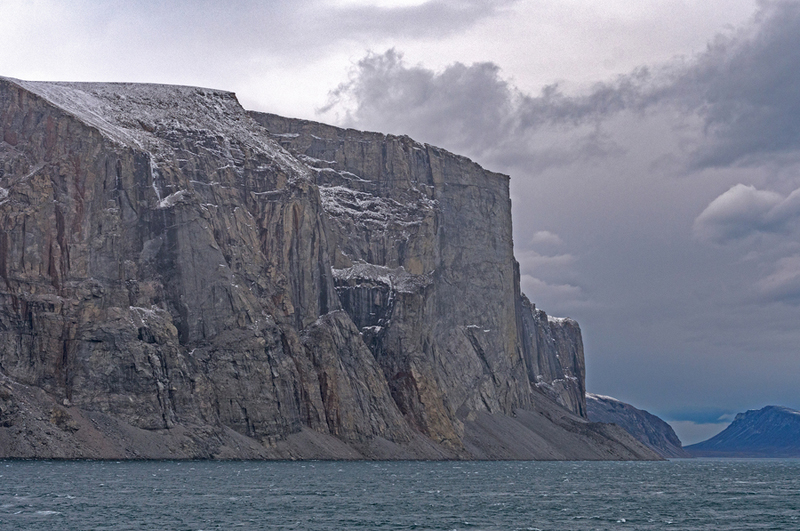 A collection of kimberlite rock samples from Nunavut's Baffin Island have been identified as remnants of an ancient part of the Earth's continental crust.  
The discovery was made by a group of Canadian scientists who were analyzing samples from a De Beers Chidliak Kimberlite Province property in southern Baffin Island, reports the University of British Columbia (UBC).
"For researchers, kimberlites are subterranean rockets that pick up passengers on their way to the surface," says Maya Kopylova, a geologist with the university. "The passengers are solid chunks of wall rocks that carry a wealth of details on conditions far beneath the surface of our planet over time."
In these samples, UBC reports, Kopylova and her research team identified a mineral signature that matched other portions of the North Atlantic Craton (NAC)—an ancient part of Earth's continental crust.
"The mineral composition of other portions of the North Atlantic craton is so unique, there was no mistaking it," Kopylova explains. "It was easy to tie the pieces together. Adjacent ancient cratons in Northern Canada—in Northern Quebec, Northern Ontario, and in Nunavut—have completely different mineralogies."
The continental plate of the NAC rifted into fragments approximately 150 million years ago, UBC reports. It currently stretches from northern Scotland, through the southern part of Greenland and then southwest into Labrador.
The newly identified fragment adds roughly 10 per cent to the known expanse of the NAC.
"Finding these 'lost' pieces is like finding a missing piece of a puzzle," Kopylova says. "The scientific puzzle of the ancient Earth can't be complete without all of the pieces."
The findings have been published in the Journal of Petrology.
To read the full story on UBC's website, click here.