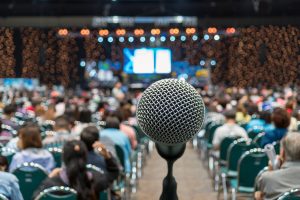 Attendees of the Gemological Institute of America's (GIA's) next International Gemological Symposium will have the chance to hear from some of Canada's experts. Two of the event's seven keynote presentations will be delivered by Canadian professors when the symposium hits Carlsbad, Calif., this fall.
Lee Groat of the University of British Columbia will cover the topic of coloured gemstones in his talk, 'Scientific Study of Coloured Gem Deposits and Modern Fingerprinting Methods.' In addition to teaching in UBC's earth, ocean, and atmospheric sciences department, Groat is the editor of international geology journal, The Canadian Mineralogist.
The University of Alberta's D. Graham Pearson will also deliver a keynote, discussing 'Modern Advances in the Understanding of Diamond Formation.' Pearson—also a professor in the area of earth and atmospheric sciences—will focus on how technology has enhanced our present-day knowledge of diamonds.
There will be five other keynote speeches as well as a number of presentations, all of which will speak to at least one of the symposium's seven themes:
coloured stones and pearls;
diamond geology;
diamond identification;
gem characterization;
general gemmology and jewellery;
gem localities and gem formation; and
new technologies and techniques.
Other features include a business-focused program from Harvard Business School, a forum for predictions concerning the gems and jewellery industry, and presentations of more than 60 research abstracts.
The symposium will run from October 7 to 9 at GIA's headquarters. To register, click here.