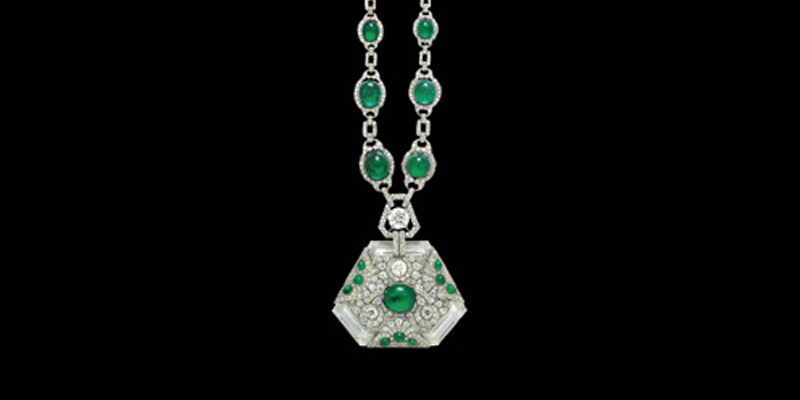 Renowned auction house Christie's shattered all its previous records, taking in $395 million US in sales last year.
 
The milestone marks an increase of 11 per cent compared to 2006, and a $116-million jump from 2005 figures.
Diamonds dominated the year, comprising eight of the top 10 jewels sold. The category was lead by 'Dubai Magnificence,' a pear-shaped, D colour, IF gem weighing in at 53.71 carats, which sold for $5.75 million. The 'Baroda Pearls'—a set comprising a two-strand pearl necklace, ear-pendants, brooch, and ring—sold for $7.1 million, the most expensive jewels auctioned off in 2007.
"This year saw many milestones in the jewellery auction market," said François Curiel, Christie's chairman of jewellery. "The magical barrier of $100,000 per carat was regularly broken for top colourless diamonds, while coloured diamonds often sold for more than $1 million per carat. These figures were unheard of as little as five years ago."
Last year also marked the debut of Christie's LiveTM, the company's online live bidding system that allows collectors to remotely participate in auctions at any of its nine jewellery salesrooms.
Christie's also noted increased participation from collectors in the Middle East, Russia, and China, though the traditional markets of Europe and the Americas still accounted for more than $300 million of its final sales.