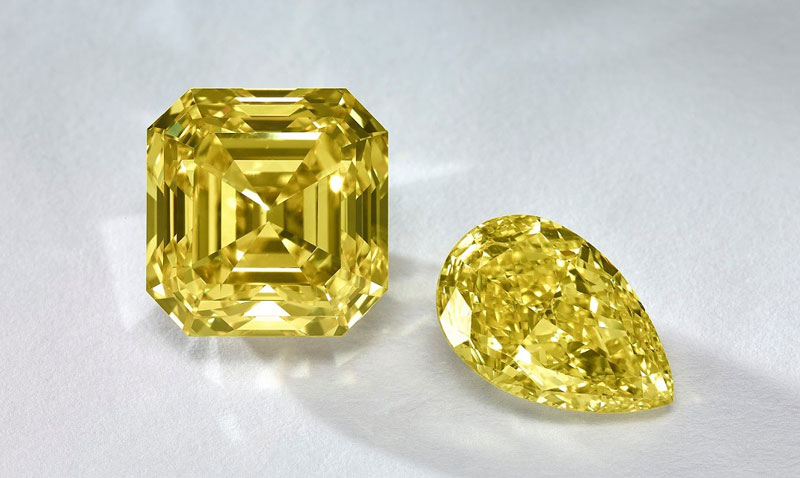 The price of colour diamonds saw a slight decrease in the past year, attributed largely to logistics and travel restrictions.
This is according to a new report from the Fancy Color Research Foundation (FCRF), which details the results of the Fancy Color Diamond Index (FCDI) in 2020.
The index, which is based on pricing details collected for blue, pink, and yellow diamonds traded in Hong Kong, New York, and Tel Aviv, showed a slight decrease—less than one per cent—for fancy colour diamonds in the past year.
Specifically, the yellow diamond category dropped 0.3 per cent, while pinks and blues saw a dip of 0.9 and 1.3 per cent, respectively.
Overall, the vivid category in all colours and sizes showed better stability, decreasing 0.4 per cent.
"2020 was a fascinating year," says FCRF advisory board member Eden Rachminov. "Wholesalers and retailers alike had to overcome many logistical hurdles in order to finalize simple transactions, while demand for fancy colour diamonds was solid. I expect 2021 to be a bullish year for yellows—their current price is relatively low, and I think a price increase is inevitable."
To access the report, click here.