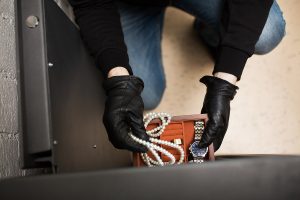 Given a recent uptick in jewellery-related crime in the Greater Toronto Area (GTA), the Canadian Jewellers Association (CJA), Jewelers Mutual Insurance Group, and Toronto Police Service are making plans to help jewellers defend their businesses.
The three groups will host a seminar called 'Hardening the Target' in Toronto on July 10, discussing armed robbery, breaking and entering, and distraction theft as well as new technology criminals might be using. Attendees will hear from experts in both retail loss prevention and law enforcement.
"There has been a rash of thefts and robberies since the new year. Often, thefts like distraction crimes and breaking and entering can be prevented, as can armed robberies," said CJA general manager Brian Land in an interview with Jewellery Business. "Jewellers can proactively take steps to reduce the loss and make their businesses less attractive to the 'bad actors.'"
This free event will be held at Toronto Police Service Headquarters from 9 a.m. to 12 p.m. Those interested in attending can contact CJA.
~By Carly Midgley