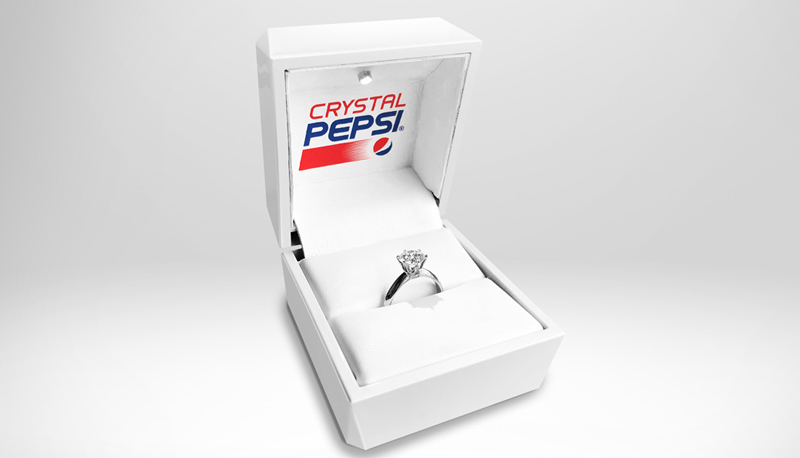 The world of lab-grown diamonds continues to develop in new and unusual ways.
Pepsi has introduced an engagement ring featuring a 1.53-carat synthetic diamond centre stone, created using Crystal Pepsi, reports Adweek.
The diamond was created using high pressure, high temperature (HPHT) processes, Adweek says, with the clear soft drink boiled down to its most basic carbon form.
Pepsi, which worked with creative agency VaynerMedia on the campaign, launched a social media contest asking fans to tweet their boldest proposal ideas for a chance to win the ring. The brand will announce the winner in mid-March.