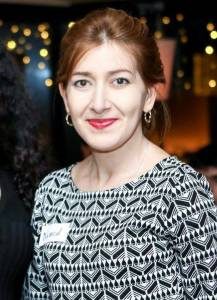 Los Angeles-based bridal and fine jewellery designer Danhov has made a change to its team, naming Nvard J. Sununu its new marketing and communications director.
This role will primarily involve planning and execution of marketing and public relations campaigns to support brand development in Canada, the United States, Europe, and Asia. Already, Sununu has mentioned a number of new products and campaigns are in the works.
"Nvard is a great asset to the team thanks to her intelligence and experience," said Danhov's owner, Jack Jovsepian. "We hope to grow together as Danhov is expanding and will enter new markets in 2018."
The brand's Canadian presence currently includes locations in Edmonton, Ottawa, and Kitchener, Ont.