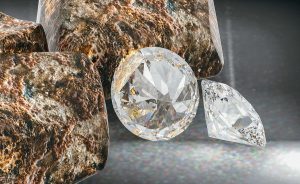 Namdeb, a joint venture between De Beers and the Namibian government, is preparing to sell its Elizabeth Bay mine, according to a recent article by Rapaport. Although Namdeb expects the operation will continue to produce diamonds until the end of next year, its output falls short of De Beers' needs.
In 2009, the mine was closed for two years, only to be reopened in 2011. Instead of closing it a second time, De Beers is seeking an operator that can continue running the mine at a lower cost.
"As the mine nears the end of its current life, we are focused on finding a buyer that can sustain operations beyond 2019, protect jobs, and contribute sustainably to the Namibian economy," said Riaan Burger, CEO of Namdeb.
Approximately 160 people are currently employed with the mine, which produced roughly 200,000 carats of diamonds last year.