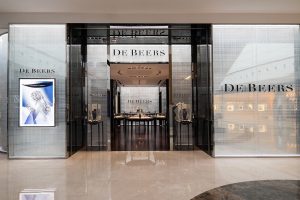 One year after announcing their partnership, De Beers Group and United Nations (UN) Women have launched a program aimed at educating female micro-entrepreneurs. The initiative is intended to assist 1200 women who run small businesses in regions of Botswana, Namibia, and South Africa where unemployment is a major issue.
"Typically, micro-enterprises are informal and survivalist and women manage them as part of their households. While some may have basic technical skills like weaving or baking, most lack the business skills to understand their business environment and run sustainable enterprises," said Anne Shongwe, a UN Women representative from the South Africa Multi-country Office.
To mitigate this, the program will offer women training in business concepts such as generating income, creating jobs, and accessing markets. Interpersonal skills like communication and decision-making will also be supported. The scope of the initiative includes women running businesses in retail, hospitality, agriculture, catering, produce, manufacturing, and education.
Rather than taking a broad approach, the program will be adapted to suit the needs of women in each country, with a particular eye to sustainability. Steps will be taken to improve local trainers' understanding of the challenges faced by female entrepreneurs and to build peer support in hopes of encouraging longevity.
"When you support women business owners, you support a community more broadly, as women are proven to reinvest more of their income back into the community and to actively support the creation of jobs for others," said Bruce Cleaver, CEO of De Beers Group. "Through these programs, we hope to help equip women entrepreneurs with the skills, training, and confidence to build successful and sustainable businesses."
This program is part of a three-year, US$3-million investment by the partnership in improving the lives of women and girls in De Beers Group's diamond-producing countries. In Canada, the investment has so far covered eight scholarships for female students in the science, technology, engineering, and mathematics (STEM) fields, with 19 more planned by 2020. The groups have also sponsored a summer science camp for 13- and 14-year-old Indigenous girls at the University of Waterloo.