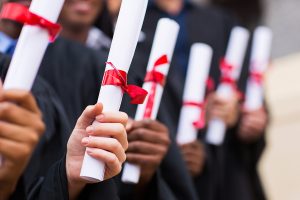 The first in a series of new scholarships from the Diamond Empowerment Fund (DEF) will focus on improving Africans' quality of life. DEF announced Sunday it would be working with the Mandela Institute for Development Studies (MINDS) to financially support a student from a diamond-producing country who has a "lived understanding" of the continent.
The individual who receives the grant must also be pursuing a field of post-graduate study that can improve economic, social, or other conditions in Africa.
"We are thrilled to be partnering with the Mandela Institute for Development Studies and to continue the legacy of giving back to the very communities where diamonds are found," said Anna Martin, president of DEF.
In a release, the group indicated the focus of this scholarship was inspired by the work of Nelson Mandela, who encouraged global communication concerning the benefits of the diamond trade on African communities. The initiative has been launched just two months after what would have been Mandela's 100th birthday.
DEF says details on the remaining scholarships will be released in the coming months.