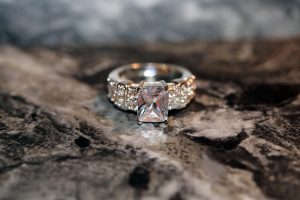 Young people living in countries heavily involved in the diamond industry are set to benefit from up to US$500,000 in grants, reports the Diamond Empowerment Fund (DEF). The nonprofit approved the amount at its mid-year board meeting and plans to allocate it across several different initiatives, including some brand-new scholarship offerings.
The new Diamond Empowerment Fund Scholarships are intended to support students and young entrepreneurs in countries where diamond mining or trading plays a significant role. They are to be used to offer training in entrepreneurship, technical job skills, and leadership as well as traditional post-secondary education.
Regardless of the type of scholarship awarded, all recipients are required to return to their home communities on completion of the program in question, putting the knowledge toward local economic and social improvements.
Funding has also been allotted to Botswana's Top Achievers Scholarship, the Graça Machel Trust, and India-based charity Veerayatan, which DEF has supported in the past. The group will also sponsor graduates of its mobile school in the Democratic Republic of Congo to attend high school.