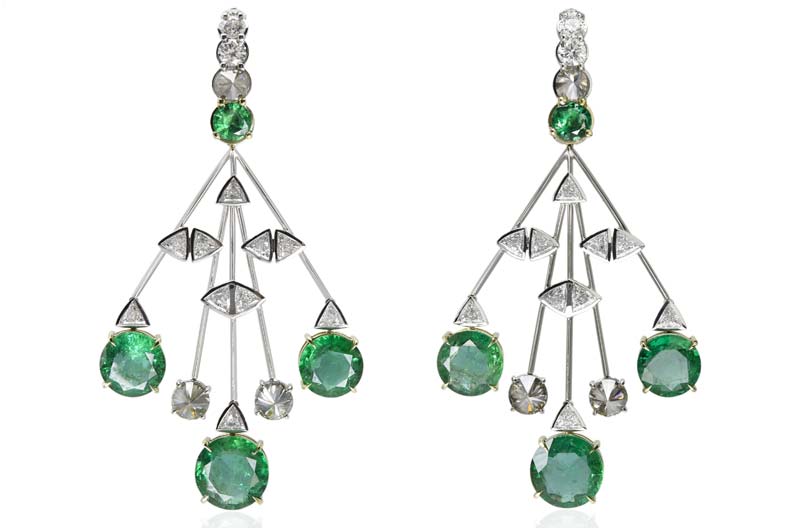 Fifteen brands and individuals were recognized at this year's Couture Design Awards, which were presented last Saturday in Las Vegas.
"We are here to celebrate the incredible designs of this amazing community," said show director Gannon Brousseau from the stage. "Whether we're in the Encore Ballroom, or back in the Encore Theater, nothing could dim the bright lights shining here tonight!"
The Cindy Edelstein Award, which recognizes enthusiastic and inspirational leaders in the fine jewellery community, was presented to Michelle Orman. A veteran publicist, Orman was praised for her hard work and commitment to the industry at large, particularly within the Couture community.
"I am deeply honoured to be the recipient of Couture's Cindy Edelstein Award," said Orman. "The amazing team I'm lucky enough to work alongside continually fuels my dedication and commitment to this incredible community. Receiving this award was such an unexpected but profoundly appreciated recognition and only solidifies my desire to do my best to carry on Cindy's incredible legacy. I hope that I can continue to make Cindy and her daughter, Remy Sasha, proud."
New this year, the awards saw the introduction of a monetary prize for the winner in the Best in Debuting category, which is open to designers exhibiting at the show for the first time. This year's recipient, Ara Vartanian, was presented with a $10,000 grant to go toward their Couture expenses next year.
"I think this is an incredible way for Couture to showcase their support for artists, and continue to carry on my mom's legacy," said Remy Sasha before presenting the award.
Other top winners include:
Also:
Editor's Choice (voted on by editors at Couture)—Vendorafa; and
People's Choice (voted on by the audience via text at the awards)—Gismondi 1754.
Prior to the awards ceremony, Brousseau presented the inaugural 'WTF?! Award' to designer Stephen Webster for the 'design disaster' he submitted for consideration. The award, a medallion, will be engraved with Webster's name and passed down to next year's recipient.