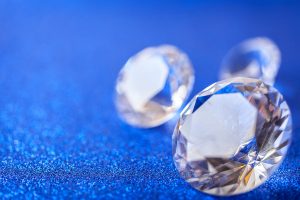 Rapaport's latest diamond index indicates a fairly stable month for rough and polished prices, despite various areas of uncertainty in the global diamond market.
Below-average performance at the Hong Kong International Diamond, Gem & Pearl Show is one of the factors that put strain on the trade in February. While diamond demand in Asia improved prior to Chinese New Year on February 16, trading suffered during the show, perhaps due to the event's proximity to the festival time. Rapaport says exhibitors indicated many clients were vacationing elsewhere for the new year's celebrations. However, the market is expected to recover in March as these jewellers return.
The Nirav Modi bank fraud investigation is also putting pressure on the Indian diamond market. Suppliers anticipate both consumer demand and available credit will be affected as banks tighten their transparency standards.
However, there is a significant bright side to these considerations. Due to factors including a successful U.S. holiday season, polished prices and rough buying both improved in February. Rapaport's price index increased by 0.7 per cent for one-carat diamonds, 4.5 per cent for 0.30-carat gems, and 1.8 per cent for their 0.5-carat counterparts. Only three-carat diamonds suffered a loss, slipping 0.1 per cent during the month.
Rough sales are expected to continue their strong performance in March, while profit from polished production may decline.