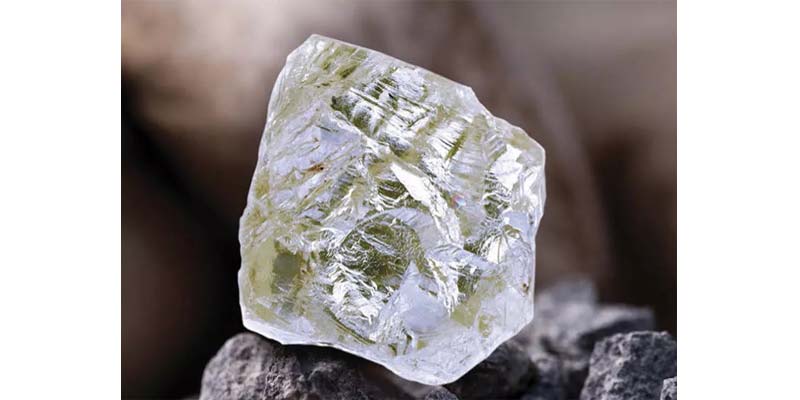 Rio Tinto's 187.7-carat Diavik Foxfire diamond is set to headline the Israel Diamond Exchange (IDE) third International Rough Diamond Week.
Discovered last fall in the Diavik Diamond Mine in Canada's Northwest Territories, the Diavik Foxfire is considered the largest rough diamond ever found in North America.
The stone is being shown at select diamond centres around the world before going on the auction block next month.
"We are bringing the Diavik Foxfire to our major trading markets," said Alan Davies, Rio Tinto chief executive, diamonds and minerals.
"The Israel Diamond Exchange's Rough Diamond Week is one of the few venues chosen to showcase the stone prior to opening it for online bidding."
The event will also showcase other large diamonds, including a 32.33-carat vivid pink diamond, an 18.35-carat intense pink diamond, and a 245.42-carat D-colour diamond.
Major diamond producers and traders, including Rio Tinto, De Beers Group, Alrosa, and Tzoffeys 1818, will feature tenders and auctions during the week.
"There has been great interest by rough diamond traders and buyers in Israel and abroad, and we expect to see several hundred in the IDE Rough Trading Hall during next week," said Shai Schnitzer, chair of the International Rough Diamond Week.
IDE president Yoram Dvash said Israel is a key location for rough diamond trading, with a volume of more than $5 billion annually.
"We are very pleased the third International Rough Diamond Week has attracted the most important rough diamond producers to Israel," he said. "The fact Rio Tinto is showing this huge diamond in Ramat Gan is testimony to the importance it attributes to Israel as a rough diamond hub."
International Rough Diamond Week runs from May 22 to 26 and will be held in IDE's Rough Trading Hall in Ramat Gan.