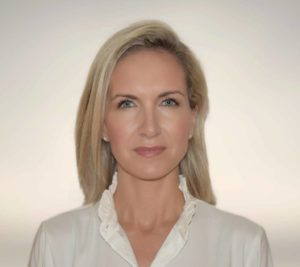 A former Van Cleef & Arpels marketing executive is stepping into a leadership role at the Diamond Producers Association (DPA).
Kristina Buckley Kayel, who served the French brand in marketing and communications for 10 years, is the new managing director of DPA's North American division.
With a focus on the association's 'Real is Rare. Real is a Diamond.' campaign and its mission to promote natural diamonds in the global market, Buckley Kayel will develop and implement marketing and communications techniques to further DPA's position on the continent.
"Kristina's experience in the fine jewellery sector, along with her comprehensive communications expertise, business acumen, and creativity, gives her a unique industry perspective," said Jean-Marc Lieberherr, CEO of DPA, to whom Buckley Kayel will directly report. "We are excited to have her join the Diamond Producers Association and work with us to strengthen and build upon our mission in the United States."
The association has identified young U.S. consumers as a demographic of particular interest given their prominence in the global diamond market.
In her previous role at Van Cleef & Arpels, Buckley Kayel served on the executive committee to determine corporate strategy and oversaw elements such as digital public relations (PR), special events, strategic partnerships, and visual merchandising.
She holds an MBA from Milan's SDA Bocconi School of Management and has completed digital business strategy programs at both the International Institute for Management Development (IMD) in Switzerland and Columbia Business School in New York.
Buckley Kayel also has experience performing similar work for other global luxury brands, including Salvatore Ferragamo, Baccarat, and Bottega Veneta.
She will step into her new position with DPA on February 4.