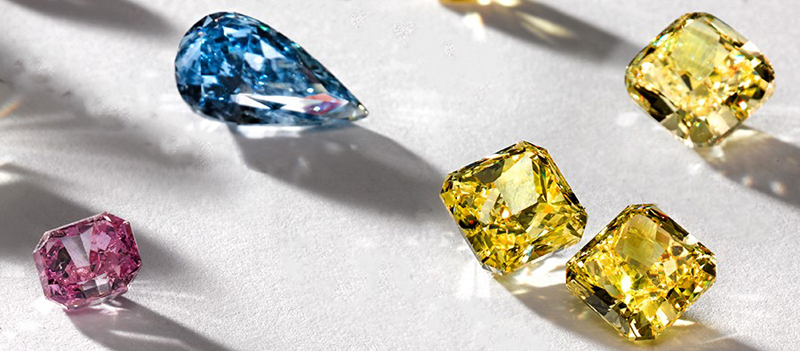 The price of blue, pink, and yellow diamonds continued to rise during the first quarter, according to the latest Fancy Color Diamond Index (FCDI) from the Fancy Color Research Foundation (FCRF).
The index, which is based on pricing details collected for blue, pink, and yellow diamonds traded in Hong Kong, New York, and Tel Aviv, reveals a 1.3 per cent increase in all colours and sizes of fancy colour diamonds this past quarter, with yellow fancy colour prices showing the highest increase (2.1 per cent), followed by pinks (1.1 per cent) and blues (0.2 per cent). This climb was in contrast to the quarterly trend in white diamonds, which declined 2.8 per cent (and 17.6 per cent in the previous 12 months), FCRF reports.
In terms of types, fancy vivids across all colour categories presented the highest increase (1.7 per cent) in comparison to the fancy intense and fancy categories, which showed a moderate rise of 1.3 per cent and 0.5 per cent, respectively.
"The price increases reflect the strong demand of yellow diamonds on the market, as well as the strong competition in rough tenders," says FCRF board member, Ephraim Zion. "Despite some declines this quarter in white prices, fancy diamonds are continuing to show stable demand."
For more, click here.