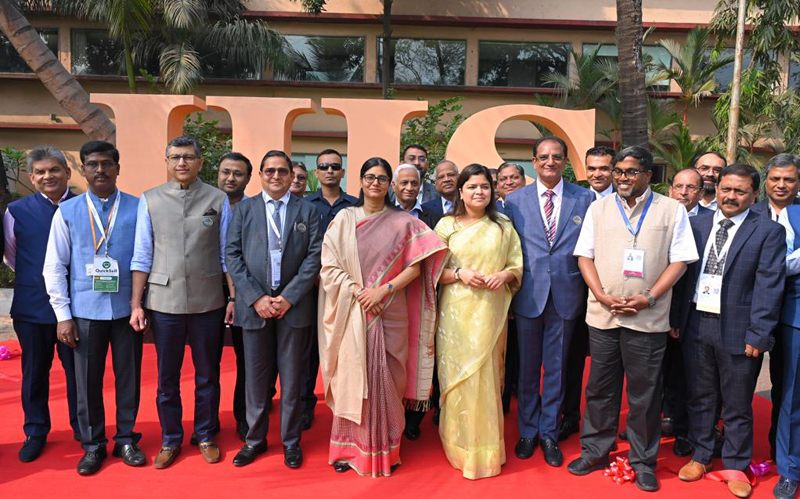 The continued positive impact of the gem and jewellery industry on India's domestic and export trade has led to an expansion of one of the country's most anticipated industry events.
For the first time in its 39-year history, the Gem & Jewellery Export Promotion Council's (GJEPC's) flagship event, the India International Jewellery Show Premiere (IIJS Premiere), will be held at dual venues in Mumbai: Jio World Convention Centre (JWCC) and Bombay Exhibition Centre (BEC) (located in NESCO Goregaon). JWCC will feature more than 500 exhibitors, 700 booths, and three halls across a 15,000-m2 area, while the BEC Goregaon exhibition will showcase over 1,350 exhibitors and 2,550 booths, spread across six halls, covering 55,000 m2.
The venues will share four common days (Aug. 4 to 7) and also feature one exclusive day each on Aug. 3 and Aug. 8 at Jio and BEC Goregaon, respectively. Frequent shuttle service will be available to transport attendees between the dual venues.
"With its two venues, nine halls, more than 1,850 exhibitors, and 3,250 stalls, the show is poised to become the second-largest gem and jewellery exhibition in the world," says GJEPC chair, Vipul Shah.
Hosting domestic and international buyers, IIJS Premiere serves as a platform for Indian jewellery manufacturers to network with retailers, enabling both segments to gain insight into product design and demand trends, GJEPC reports.
"The Indian economy is the talk of the world and India is a global leader in the diamonds, gems, and jewellery trade," Shah says. "The government has taken several initiatives, such as bilateral trade agreements, to elevate gem and jewellery exports."
The event also continues GJEPC's "One Earth" initiative, which strives to have 100,000 trees planted this year. Launched in January of this year, the pro-environment initiative aimed at reducing the group's carbon footprint. As of press time, 187 contributors have planted 51,219 trees.
IIJS Premiere will be held Aug. 3 to 8. For more, click here.
Additionally, the inaugural IIJS Tritiya is set to take place March 17 to 20 at the Bangalore International Exhibition Centre (BIEC) in Bengaluru. The show, which already has 9,000 pre-registrations for attendees, will feature more than 800 exhibitors and 1,500 stalls, showcasing gold, mined and laboratory-grown diamonds, gemstones, finished jewellery, and more.
For more on IIJS Tritiya, click here.