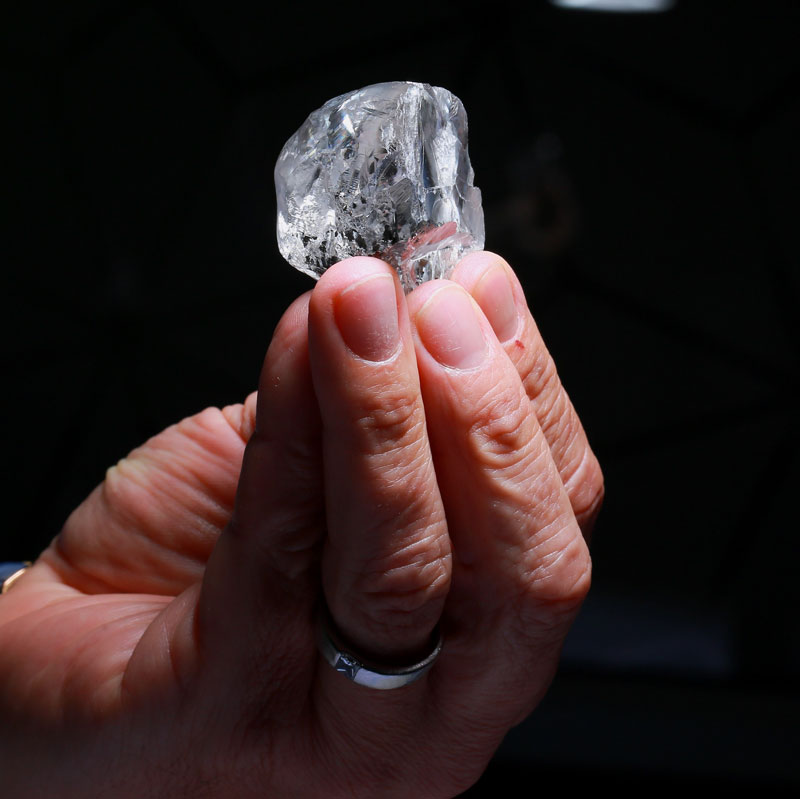 Less than a month after turning the page on a new calendar year, Lucara Diamond is celebrating its second big find of 2021.
The Canadian miner has recovered an unbroken 378-carat white diamond from its Karowe Mine in Botswana. The Type IIa gem-quality stone is the second diamond larger than 300 carats recovered from the mine's South Lobe within the past month, Lucara says.
"This superb 378-carat diamond is our second 300-plus-carat recovery so far this year, marking a strong early start to 2021," says the company's CEO, Eira Thomas. "The 378 carat joins a rare and special lineage of exceptional, high-value diamonds recovered at Karowe and continues to highlight the wonderful diamond potential of Botswana."
Earlier this month, Lucara announced the approved renewal of its Karowe mining licence by Botswana's Minister of Mineral Resources, Green Technology, and Energy Security for a period of 25 years.
"The receipt of our mining licence renewal and extension to 2046 is an important milestone for the Karowe underground expansion project, paving the way for the completion of a supplemental debt financing and full project sanction later this year," Thomas said.