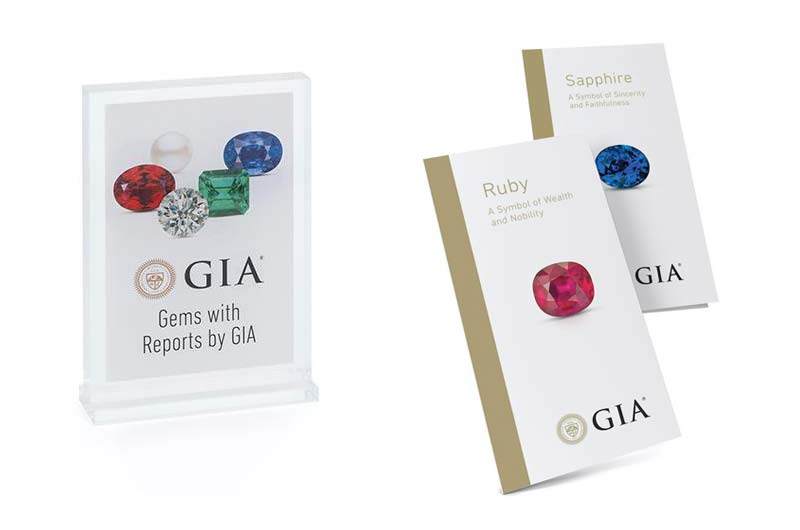 Participants in the Gemological Institute of America's (GIA's) Retailer Support Program now have access to an enhanced collection of materials to sell and promote coloured stones.
Adding to the program's existing resources on emeralds and pearls, new ruby and sapphire brochures, available as downloadable PDFs, aim to educate consumers about the colour, clarity characteristics, sources, and treatments of these gemstones. The GIA is also offering counter displays for retailers to inform customers they carry gems with reports, as well as a comprehensive flipchart with details of the colours, geographic sources, and mineral specifics of birthstones.
"GIA provides retail jewellers with tools and resources backed by GIA's decades of research and experience to help them educate consumers about diamonds, coloured stones and pearls, and the value of knowing what they are buying through a GIA report," said Tali Nay, manager of the GIA Retailer Support Program. "These new tools will help retailers match their point-of-sale tools with their individual inventories and businesses."
For more information, click here.