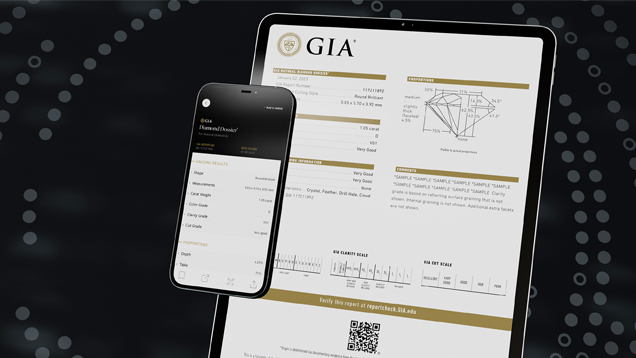 Mere months after launching its digital report conversion, the Gemological Institute of America (GIA) has reverted to issuing paper documents.
All diamonds submitted to the laboratory on or before April 9 will receive a printed Diamond Dossier report, GIA says. The reports will be the same as those issued before GIA introduced its digital-only service in January 2023.
The decision was made in response to concerns from GIA clients, manufacturers, brokers, wholesalers, brands, and retailers regarding the challenges of integrating digital-only reports into their processes. Specifically, industry members were wary of potential disruptions to business, which may impact consumer trust.
"We did not adequately anticipate the challenges of adopting the digital-only GIA Diamond Dossier report," says GIA's senior vice-president and chief operating officer, Pritesh Patel. "GIA will continue to provide the printed reports that enhance consumer trust, while working to develop robust, secure, and compelling digital versions of all our reports."
Additionally, GIA will issue, at no cost and upon request, printed Diamond Dossiers for clients who have received digital-only reports. Requests should be sent to DossierRequest@gia.edu.
Digital versions reports will remain available for those who prefer this format.