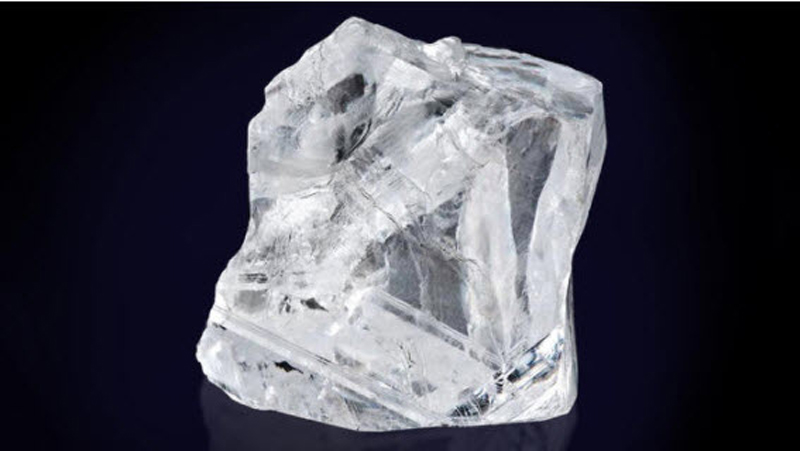 Luxury jewellery brand, Graff Diamonds, has purchased the 373.72-carat rough diamond fragment that fell off the Lesedi La Rona for $17.5 million from Lucara Diamond Corp.
"This impressive rough diamond of exceptional transparency and quality is said to be over three billion years old and was probably formed when the Earth was still being created," according to Graff Diamonds. "It will now follow its destiny under the careful watch of Laurence Graff and his team of gemmologists and master cutters."
The Lesedi La Rona is the second-largest diamond in history. When found, the rough diamond weighed approximately 1500 carats, however it broke in two pieces during recovery. Graff's latest acquisition is the smaller of the two—the larger piece weighs 1109 carats and failed to sell at Sotheby's.