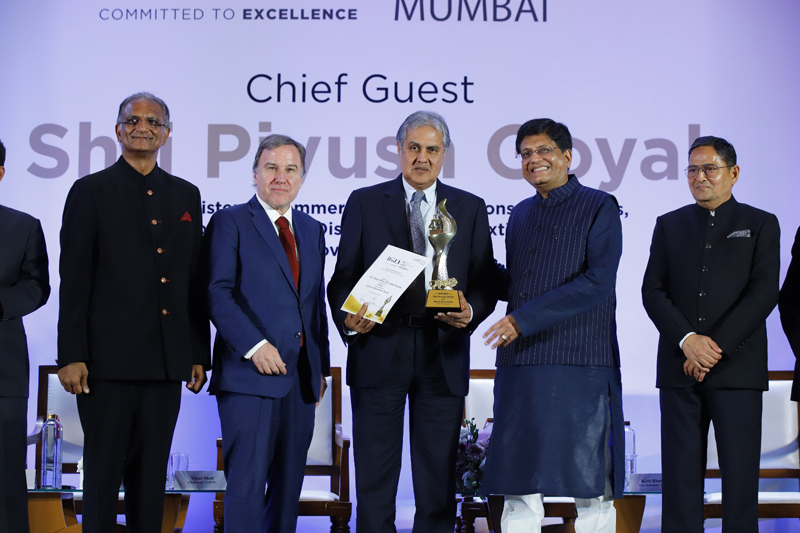 Twenty-seven gem and jewellery professionals who helped India achieve US$770 billion in exports this past financial year received recognition at the 49th edition of the India Gem & Jewellery Awards (IGJA).
Organized by the Gem & Jewellery Export Promotion Council (GJEPC) in Mumbai, the awards celebrate the country's top gem and jewellery exporters, with selection criteria considering export performance, value addition, job creation, financial year investments in research and development (R&D), and other factors.
The awards were powered by the Gemological Institute of America (GIA) in partnership with the government-owned Export Credit Guarantee Corporation of India (ECGC). 
"On behalf of GIA India, I extend our sincere compliments to GJEPC for organizing the 49th edition of the India Gems and Jewellery Awards, which celebrate business excellence in the Indian gem and jewellery industry," says GIA India's managing director, Sriram Natarajan. "We are proud to be associated with this prestigious event, which recognizes the efforts of the industry players and their contributions."
To see the IGJA winners' list, click here.
Additionally, Vipul Shah, GJEPC chair, congratulated Piyush Goyal ji, India's minister of commerce and industry, for the achievement of $770 billion in aggregate exports, combining both merchandise and services, from India for the financial year 2022-23.
"We are immensely grateful to the government for the India-UAE CEPA [comprehensive economic partnership agreement] that has resulted in multi-fold increase in gold jewellery exports to Middle East," Shah said.
"As we move forward, we are confident our sector will continue to grow and expand, and we are setting our sights on the ambitious target of reaching US$2 trillion in exports within the next few years," Goyal added.
Key to achieving these targets is GJEPC's forthcoming Jewellery Park, which will support jewellery manufacturing and trade in the state of Maharashtra.
"The Jewellery Park in Mumbai will be in line with manufacturing clusters in Tukumcuyk in Turkey, Shenghen in China, or DMCC in Dubai," says GJEPC vice-chair, Kirit Bhansali. "The construction will commence very soon to handover the premises to the applicants by 2025-26. We have already got bookings of 166,000 sf of built-up space."