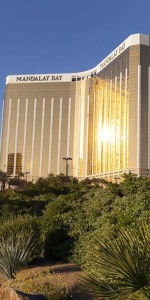 Reed Exhibitions says it will not proceed with plans to expand JCK Las Vegas to five days.
The announcement comes about a month after the show's organizer said it was changing the format.
"While some customers had expressed a desire for JCK to extend to five days, the research simply did not indicate enough interest to justify a fifth day and the costs associated with an extra day," Reed said in a note sent to exhibitors.
Next year, JCK Las Vegas runs from May 29 to June 1 and will still be held at Mandalay Bay Resort and Convention Center.