JIS Miami April Show expecting record turnout
March 14, 2016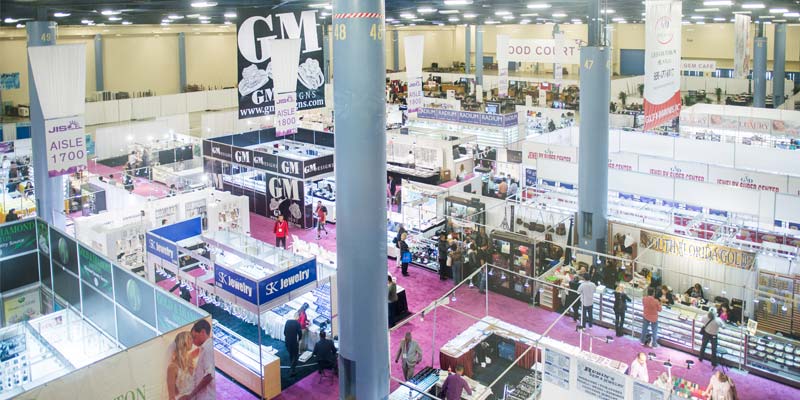 Organizers of the Jewelers International Showcase (JIS) Miami April Show are hoping record attendance levels come in threes.
Since acquiring JIS last summer, Reed Exhibitions has recorded a combined 20 per cent increase at the previous JIS Miami Shows, held in January and last October.
And now they're hoping JIS Miami—which runs from April 9 to 11 at the Miami Beach Convention Center—will do the same.
"This event has always been different than other shows in the industry at this time of year," said Jordan Tuchband, industry vice-president of JIS.
"It was originally established around the needs of Latin American buyers for jewellery product before the important Mother's Day holiday. It has since evolved into an exciting event bringing customers together that prefer doing business in a more intimate setting. It's ideal for exhibitors to meet with new customers and have meaningful interactions, particularly from Latin America and the Caribbean, and develop lasting relationships—both personal and professional—and both necessary for success in the industry. With the ownership change last summer, attendees and exhibitors will continue to benefit from the expansive investments Reed Exhibitions is making in the JIS brand."
Reed partially attributes the increase in attendance to show upgrades, including:
the JIS Platinum Club, developed for the elite jewellery-buying community;
upgraded lounges with complimentary WiFi and lux relaxation areas;
networking happy hours; and
the new JIS Education Series.
Located right on the show floor, the education lineup includes:
Becky Arreaga of Mercy Mambo, who will reveal how to capture young, affluent multicultural shoppers;
Steve Casco of CardNotPresent.com, who will lead a discussion on accepting payments, optimizing costs, and controlling fraud;
Ben Smithee of LuxeIntelligence, who will guide you to success in today's digital world; and
Shane Decker of Ex"Sellence, who will disclose methods to successfully close a variety of sales.
For more information, visit jisshow.com[1] or call (800) 840″5612.
Endnotes:
jisshow.com: http://www.jisshow.com/
Source URL: https://www.jewellerybusiness.com/news/jis-miami-april-show-expecting-record-turnout/
---