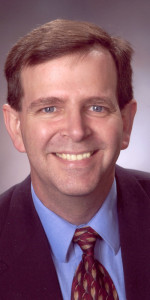 Jewellery Business's
Tom Weishaar has received an honourable mention at the 2011 Kenneth R. Wilson (KRW) Awards.
 
"The Kenneth R. Wilson Awards recognize excellence in Canadian magazine publishing," said Jewellery Business editorial director, Blair Adams. "We are pleased that Tom was nominated in the Best How-to Article or Series of How-to Articles category for his feature, 'It's All in the Sprue.' While Tom's article did not capture a gold or silver award, it did receive an honourable mention in a highly competitive category that includes some of Canada's leading business magazines. To even be considered for a KRW Award is an honour, and I think it is great a jury of our peers recognizes the quality and relevance of our editorial and its impact on the Canadian jewellery industry."
More than 600 individual entries were submitted nationwide, with judges narrowing the field to 174 nominees from 62 different Canadian business-to-business publications.
The column appeared in the June 2010 issue of Jewellery Business.