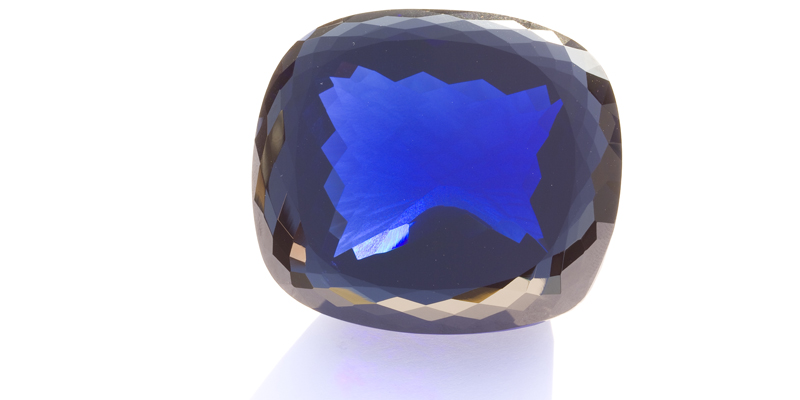 The spotlight is shining on a 525.55-carat, eye-clean tanzanite at the American Gem Trade Association's (AGTA's) Las Vegas GemFair.
Cut and polished by Rare Multicolor Gems of New York at their facility in Jaipur, India, the cushion-shaped gemstone was discovered last year at the TanzaniteOne mining operation in Merelani, Tanzania. The cut was designed to reflect maximum brilliance and colour, while retaining the stone's immense size.
The stone is certified and graded by the AGTA in accordance to the Tanzanite Foundation's tanzanite quality scale (TQS).
Plans are in the works to put the gem up for auction toward the end of the year. It is expected to go for the highest per-carat price ever realized for a tanzanite.