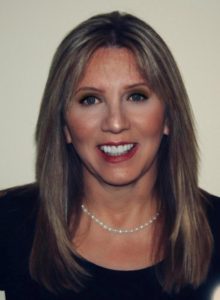 Canadian Jewellery Expos (CJExpos) is kicking off 2019 under new leadership.
Lilie Ford, a trade show veteran with a long history of involvement with CJExpos Toronto and Edmonton, has taken on the role of president for the two shows.
In this role, Ford will draw on her 35 years of event management experience, 15 of which have focused on jewellery trade shows, to reinvent and revolutionize the events for a modern market. She intends to use a collaborative approach, seeking the experience and input of past and present CJExpos participants.
"What makes me most excited is this gives me the opportunity to draw upon all of my experiences in event management and implement things in a way that will create positive results for our partners," Ford told Jewellery Business. "I'm excited to have the flexibility to take the show in new directions and respond to industry trends and innovations."
A major goal for CJExpos' new president is unifying and strengthening the Canadian jewellery sector to cement its place in the global industry.
"Things are changing in the business world, faster than ever before," she added. "I believe a clear purpose and insightful decision-making process are necessary for any organization to successfully navigate the shifting sands of modern commerce."
CJExpos Toronto and Edmonton are Canada's two largest jewellery events. This year, the Toronto edition will be held August 11 to 13 at the International Centre, while the Edmonton version will run August 17 to 19 at the Edmonton Expo Centre.