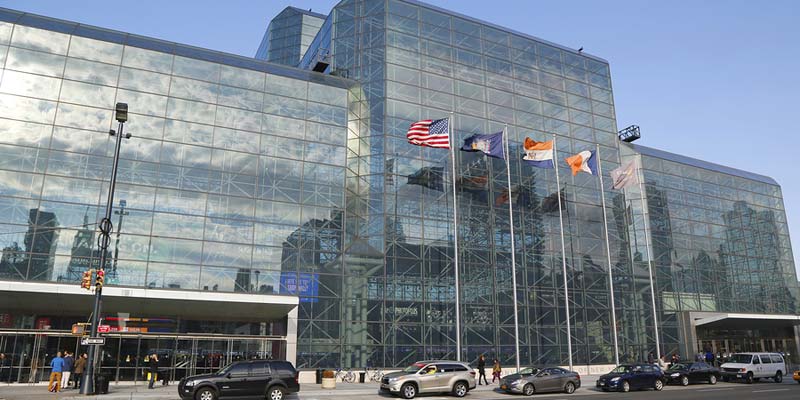 Attendees of the JA New York Show and MJSA Expo next March will now be able to pick up an estate piece or two at LUEUR Spring.
Organizers of the antique jewellery and watch event say it will run concurrently with the other two shows at New York City's Jacob K. Javits Center.
Held from March 13 to 15, the co-located events are being billed as Jewelry Market Week.
"Producing the LUEUR Spring event simultaneously with JA New York and MJSA Expo fulfils a need in the marketplace for access to stunning antique jewellery collections by both consumers and retailers," says Dan Darby, Emerald Expositions' vice-president and U.S. Antique Shows' general manager.
"Our mission is to produce timely and unique events that create an energetic vibe about antique pieces, as well as offer our dealers opportunities to broaden their reach in attracting a larger audience."
LUEUR Spring offers more than 100 dealers of antique jewellery and timepieces, spanning all eras of jewellery history in a marketplace open to members of the public, as well as trade buyers. Buyers can explore showcases featuring pieces from Cartier, Tiffany & Co., Rolex, Patek Philippe, and others.
"The addition of LUEUR Spring to our show and the MJSA Expo can only be seen as a benefit to our entire community," says Drew Lawsky, group show director for JA New York Shows.
"New York is the capital of our industry, and JA New York has been serving this industry and nurturing the businesses of manufacturers and designers for over 100 years. The addition of this venerable antique and estate jewellery event will create an environment that distinguishes our city as the destination market week for all retailers looking for the best in contemporary and estate jewellery, as well as retailers and designers interested in jewellery manufacturing resources."