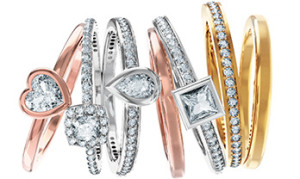 The inaugural Retailer of the Year award is one of the highlights attendees can expect at Luxury 2014.
Held from May 27 through June 2 at Mandalay Bay Resort and Casino, the invitation-only show will also see a slew of poolside outdoor gatherings and networking events, including one at Cirque du Soleil's Michael Jackson show for Luxury all-access badge holders.
"We are very excited about the Luxury program this year," said John Tierney, industry vice-president for Luxury and Swiss Watch.
"Between the fresh new exhibitors at Luxury and the Italian designers in Elite Enclave, to the always popular breakfast speaker program and plenty of networking opportunities (during show hours and after), there is so much to take advantage of. We are also thrilled to initiate the longtime-coming Retailer of the Year Award for the Luxury group."
The award honours retailers who best innovate and sell both fashion and fine jewellery. The five finalists will be featured throughout the Luxury show, encouraging retailers and exhibitors to cast their votes. The winner will be announced in a special presentation on May 29.
Veteran jewellery professional, Diane Warga-Arias, is set to kick off the show's speaker program.
New exhibitors this year include Getana, Stroili Oro Group, Italian Design srl, Krizanti, Andreoli, and Unrounds.