By Jacquie De Almeida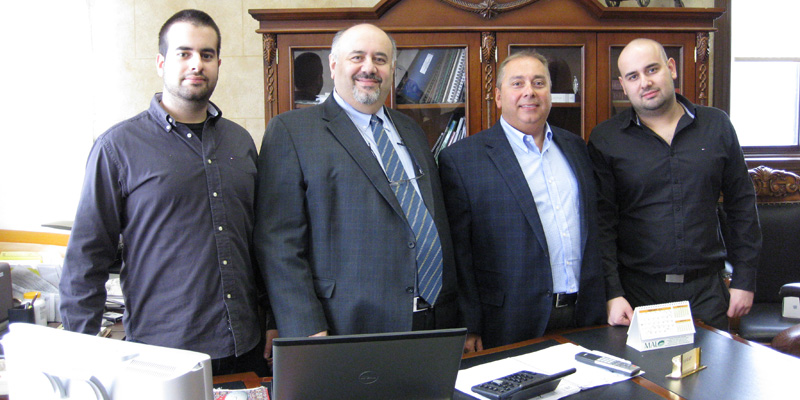 The Malo family isn't big on waiting on others.
In fact, when the technology didn't exist with which to produce a new line of hand-woven bands in a timely manner, Habib Malo and his brother, Elie, simply developed their own machine.
"My father found a way to make the blanks faster than the traditional method," says Tony Malo, Habib's son, who oversees the company's sales and manufacturing units.
"There were no shortcuts at the time. The machine allowed them to expand the line and offer it to a larger client base."
That was in the early 1990s, about a decade into a business that celebrates its 30th anniversary this year.
Now a manufacturer of wedding bands, engagement rings, and eternity rings, the Laval-based company had its beginnings in retail, a sector the Malo family entered after emigrating from Turkey to Canada. Already having a background in manufacturing, though, the brothers decided in 1983 to shut down the stores and get into the wholesaling and manufacturing game, a move that not only put their expertise to use, but also allowed them to spread their wings when it came to innovation.
With silver jewellery peaking at the time, Habib and Elie became wholesalers first, but quickly moved over to manufacturing it themselves in Quebec. It wasn't long, however, before they felt they had achieved all the growth they could with silver.
Taking a look around, the brothers realized there was significant growth potential in the wedding band business.
"Since that day, about 80 per cent of our production has been in wedding bands," says Tony, a third-generation jeweller.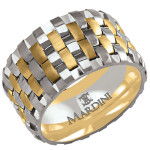 In the mid-1990s, the company introduced diamond engagement rings to complement the band business, and more recently, branched out into alternative metals like titanium, tungsten, ceramic, and stainless steel.
Adding a touch of gold is a must, Tony says, when referring to bands designed using these non-traditional materials. The inlay not only adds contrast, but infuses more value into the piece.
"We try to give the most value possible and the most value is still gold," he adds.
As a manufacturer producing about 125,000 wedding bands a year in Canada, Malo is keenly aware of overseas competition in the bridal business. To stay ahead, the company—which employs 45 people—looks to technology and using the tools at its disposal to create designs foreign manufacturers typically refrain from producing.
"At the end of the day, foreign companies pay less attention to R&D and more attention on manufacturing basic products they can make in huge volumes," Tony explains. "To cut costs, you have to have volume. What we do is produce jewellery requiring advanced technology. So that gives us an edge when it comes to design styles, which is something retailers and consumers look for."
To make up ground price-wise, Malo invests heavily into machinery. "Even if your labour costs are greater, advanced machinery can help you turn the corner a bit and compete in the market," Tony adds.
Yet, having control over your own manufacturing is not just about outfitting a facility with the latest technology; it's also about the materials you use, and in this case, the tubes. Rather than buying ready-made tubes, Malo casts its own, helping them remain a player in the highly competitive bridal business.
"It's about controlling our manufacturing from A to Z and never having to depend on anyone else," Tony says. "When our manufacturing demands increase, I have to be able to have control over my production. I can't let that be in someone else's hands."
So what's the best part about manufacturing bridal jewellery? Tony says it's being associated with 'happily ever after.'
"A wedding lasts one day. Other than pictures and videos, the only things remaining from that day are the wedding bands. What we love is being able to put all our efforts toward producing something that is as perfect as possible, so that when the couple looks at the rings, they remember where they bought them, the wedding day, and exchanging their vows."