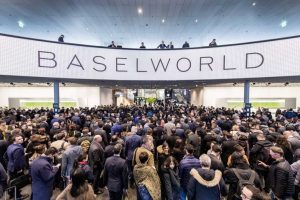 More changes are in the air for Baselworld organizer MCH Group. Following the departure of former CEO René Kamm in August, Hans-Kristian Hoejsgaard has stepped in as the group's interim CEO. Hoejsgaard brings experience with companies such as Davidoff, LVMH, and Timex to the role.
At the other end of the scale, another member of the company has decided to leave. MCH Group's executive board member in charge of corporate development and services, Stephan Peyer, is leaving his position due to personal reasons. Peyer took the role of chief development officer after serving as head of trade fairs and consumer shows from 2007 to 2013.
Peyer will look after the necessary succession arrangements before he leaves, and MCH Group is clear the departure is unrelated to the recent change in management.
"The Board of Directors and the Executive Board regret Stephan Peyer's decision," the group wrote in a release. "They would like to thank him for his remarkable commitment during his 12 years at MCH and wish him every success in his future professional life."