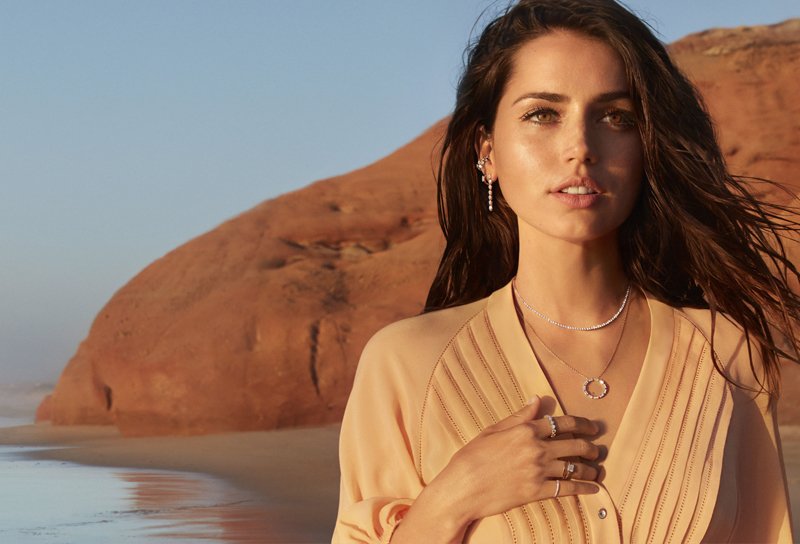 'Diamonds are forever,' indeed.
The Natural Diamond Council (NDC), an organization focused on promoting mined diamonds in the global market, announced its first-ever celebrity campaign will feature upcoming 'Bond girl,' Ana de Armas.
The actress, who received a Golden Globe nomination for her role in Knives Out and will soon appear in the James Bond film No Time to Die, effectively reflects "the next chapter" of natural diamonds, NDC says, with her "effervescent and easygoing demeanor."
"Ana is a true talent, and the dynamism she exemplifies is exactly what we seek to do daily in our support of the natural diamond industry," says NDC's chief executive officer, David Kellie. "This campaign redefines traditional diamond moments, celebrating a variety of personal connections with these natural stones. It's a more contemporary approach to the diamond dream, for meaningful moments large or small."
The campaign aims to promote the council's 'Only Natural Diamonds' online platform, NDC says, which primarily targets the next generation of diamond consumers.
"I love thinking of diamonds, as special emblems of even the small personal moments in our lives," de Armas says. "They represent joy and warmth and beauty."