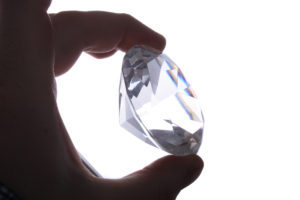 Mountain Province Diamonds added a new member to its team this month. Tom McCandless, a seasoned mining expert with more than 40 years of mineral exploration experience, has taken on the role of vice-president of exploration.
In his career, McCandless has been involved with multiple Canadian mines, having been part of the explorations that led to the discovery of Ekati in the Northwest Territories and Renard in Québec. A former director of the board for Kennady Diamonds, he is also no stranger to Mountain Province. McCandless played a role in the negotiations when Mountain Province acquired Kennady in April.
"Tom will play a key role in moving our exploration programs forward as we continue our search for the next potential discovery of diamonds on our properties," said Stuart Brown, Mountain Province's CEO. "He is also very familiar with the Gahcho Kué diamond mine from his time with Kennady Diamonds."
A registered professional geoscientist and an adjunct professor at both the University of Alberta and the University of Arizona, McCandless also serves as president of MCC Geoscience and has conducted explorations in South America, Africa, and Europe as well as North America.
"Mountain Province is building a strong team to execute our strategy of exploration and mining extension and we are confident Tom's experience and his standing in the diamond industry will add substantial value to the company," said Brown.