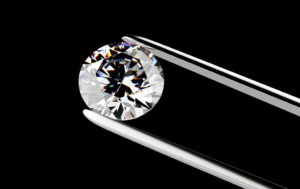 Despite difficult market conditions, Mountain Province Diamonds is reporting above-average results for its latest diamond sale. Held on November 14, the tender involved the sale of 245,751 carats of diamonds, creating proceeds of $23.3 million (approximately US$72 per carat).
The sale results show pricing remains strong for high-quality, larger stones. Smaller and lower-quality diamonds continue to face a challenging climate, but achieved slightly higher prices at this sale compared to the company's previous two. Attendance levels and bids received also exceeded the year-to-date average.
"Our sale for this cycle was an excellent result in the current market," said Stuart Brown, Mountain Province's CEO. "We were very pleased we saw a steadying of prices in the lower-quality, smaller goods."
Mountain Province also recently released its results for the third quarter of the year. Brown indicates the Gahcho Kué mine performed as expected during this period, with $25.2 million in earnings from mine operations being generated. The company achieved a net income of $17.5 million for the quarter.
Between January and September, Mountain Province treated 2.4 million tonnes of ore and recovered 5.3 million carats for an average recovered grade of 2.21 carats per tonne. Its attributable share of diamond production for the quarter equals 891,000 carats.
"We remain on track to achieve or exceed all production targets for the year in a safe and sustainable manner," said Brown. "The sales for the quarter were in line with our expectations, but do reflect the somewhat difficult trading conditions that have been widely reported in the rough diamond market over the recent period."
Brown indicates the declining prices of smaller, lower-quality goods (caused by limited available credit for diamantaires) are a significant contributing factor to those difficult conditions. A weak Indian rupee and the aftermath of the Nirav Modi scandal both contribute to this issue. However, Brown says, the industry's outlook should remain positive.
"With major diamond jewellery retailers reporting strong results to date in 2018 and the industry forecasting a positive holiday season for sales in the United States, the industry is well positioned to see some price stability return in the first half of 2019," he explained.