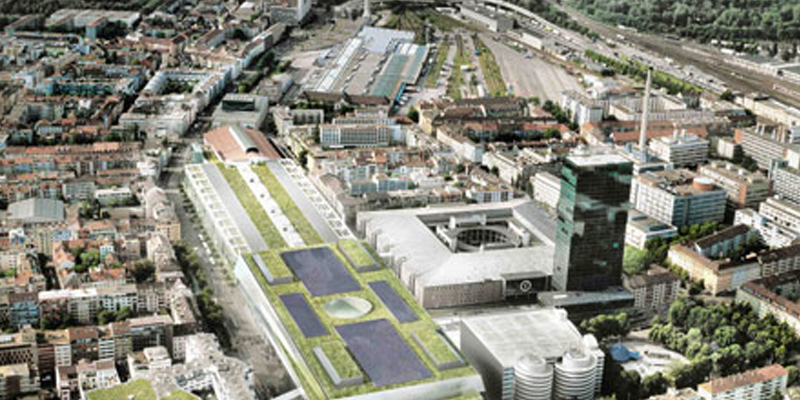 Visitors to BaselWorld will enjoy new exhibition space in time for the 2013 show, following design revisions that will keep costs and architectural concept intact.
The 430-million CHF project ($455 million Cdn.) was to be completed by January 2012. However, show officials announced last April that the opening of the new Basel Exhibition Center had been put over until BaselWorld 2013.
The project includes a new 141,000-m2 hall similar in concept and appearance to the existing Hall 1. Work on the building will begin at the completion of BaselWorld 2011. The revised construction schedule allows for completion of preparatory work, including construction of the hall over Exhibition Square.
At the end of BaselWorld 2012, crews will demolish and rebuild Hall 3, along with the front section of Hall 1. The new timetable also allows construction to be carried out around existing show dates.
"The fact that we are paying great attention to cost control is in the interests of all those involved, not just with regard to our company, but also in respect of the public authorities who have given their support to the project," said Ulrich Vischer, board chair of MCH Group Ltd., which organizes BaselWorld.