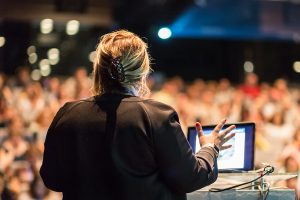 The Santa Fe Symposium, a noncommercial, educational event for jewellery professionals, will return to New Mexico's Hotel Albuquerque this spring. From May 19 to 22, individuals from various sectors of the industry and parts of the world will share experiences, information, and insights concerning the jewellery trade.
Expert speakers (including JB contributor Gary Dawson) will deliver presentations each day, covering topics such as generative design, X-ray tomography, blockchain, advanced jewellery repair, laser cutting, and platinum casting, brazing, and soldering.
In addition to these more structured educational opportunities, participants will have many chances to network and learn from one another, as well as participating in Q&A sessions with speakers at the end of each day.
A gala dinner honouring the winners of this year's Saul Bell Design Award competition will also be held at the hotel on the symposium's opening day. There, event participants can connect with winning designers and learn more about their pieces. Canadian winners this year include:
Québécois designers Matthieu Cheminée (first place, silver/Argentium) and Caroline Rivière (second place, silver/Argentium);
B.C. artist Kwabena Abeney (first place, fashion/bridge jewellery collection); and
Ontario-based Hoi Yi Lai (first place, emerging jewellery artist 22 years of age and younger).
For more on the symposium, click here.