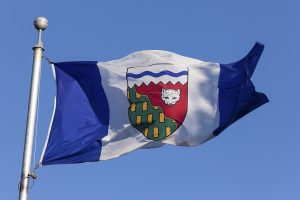 The government of the Northwest Territories is one of two honourees that will be recognized at this year's Diamonds Do Good Awards, scheduled for May 31 at Las Vegas's Four Seasons Ballroom. The awards, co-ordinated by the Diamond Empowerment Fund (DEF), are intended to celebrate companies and individuals who have significantly contributed to improving the lives of people in diamond communities.
Two awards will be given out at the event, with the Northwest Territories receiving the Diamonds Do Good Responsible Government Award for its carefully planned mineral development strategy. Several major diamond mines—including the Ekati, Diavik, and Gahcho Kué mines—are located in the territories, making the government's approach to this issue vitally important.
The strategy effectively addresses considerations such as environmental responsibility, sustainability, and Indigenous engagement and community building. It also helps perpetuate benefits of diamond production such as a bolstered local workforce and increased investor interest.
"The recipients of this year's Diamonds Do Good Awards reflect the ongoing positive impact being fostered by the diamond industry around the world," said Anna Martin, president of DEF and senior vice-president of the Gemological Institute of America (GIA). "Sharing these stories with our customers is not only good for business, it is a responsibility for the entire industry."
Bruce Cleaver, CEO of De Beers Group, will also be celebrated at the event. He will receive the Diamonds Do Good Professional Advancement Award for his leadership in the group's initiatives to support gender parity in partnership with United Nations (UN) Women.
Proceeds from the event will be used by DEF to help provide scholarships to youth in global diamond communities. For more information, click here.