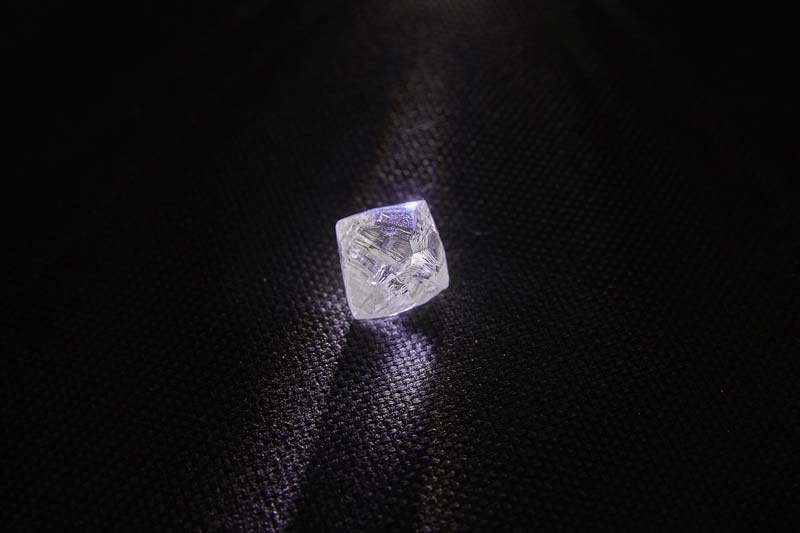 A unique gem-quality rough diamond has been uncovered at Alrosa's Verkhne-Munskoye deposit.
The octahedral-shaped, 98.8-carat gem was mined at Zapolyarnaya kimberlite pipe in Russia's Sakha Republic (Yakutia). The find has a visible yellow shade and "inclusions in the peripheral and intermediate zones," said Alrosa.
"This is the second major find since the launch of the deposit last October," said Evgeny Agureev, director of sales with Alrosa. "Despite some inclusions, it is clear this is a high quality stone."
The deposit's first find, a 51.49-carat gem-quality diamond, was recovered last autumn.